Kamailio World 2018 – Registration Is Now Open
The registration for the 6th edition of Kamailio World Conference & Exhibition is now open! More details and registration forms are available on the website:
Like at the previous editions, the event spans over three days, May 14-16, 2018, taking place at our usual venue in Berlin, Germany. The first day contains the technical tutorials, the following two days are for conference presentations and exhibition.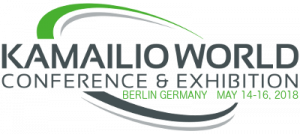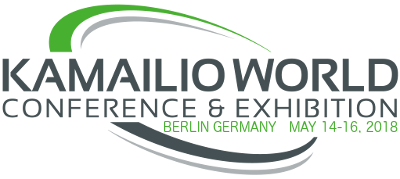 The Call For Speakers is still in progress, but we already have a consistent group of submissions, besides covering various use cases for Kamailio, Asterisk or FreeSwitch, the sessions go into WebRTC, VoLTE/IMS, IoT, blockchains for telecommunications or scalability using NoSQL data storage systems. Definitely another edition with very interesting content.
Keep an eye on the website of the event, soon we will publish more details about accepted speakers and the first draft of the agenda.
Looking forward to meeting many of you in Berlin at Kamailio World 2018!