About us
ASIPTO has a strong background in Kamailio (OpenSER) and SIP/VoIP. Backed up by two co-founders of Kamailio (OpenSER) SIP Server Project, the knowledge of our team is built on the experiences in VoIP since beginning of 2002, with hundreds of production deployments and active development of Kamailio (OpenSER).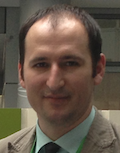 Daniel-Constantin Mierla – he co-founded in June 2005 OpenSER (named now Kamailio), a scalable and flexible open source SIP server, being also core developer of SIP Express Router (SER) from its early beginning in 2002. He has a Master degree in Computer Science and Engineering from the Polytechnics University of Bucharest. His experience was accumulated working as consultant for Orange Romania, branch of French Orange mobile operator, and researcher in network communications at FOKUS Fraunhofer Institute, Berlin, Germany. He is currently leading the development and management of Kamailio project.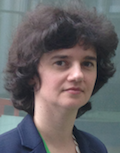 Elena-Ramona Modroiu – she joined SER (SIP Express Router) in the spring of 2003, only a few months after the project was publicly released, becoming in short time one of the most active contributors. Mrs Modroiu holds a master degree in Computer Science and Engineering from the Polytechnic University of Bucharest, Romania, completing the studies at Polytechnic University of Valencia, Spain, and Fraunhofer FOKUS Institute, Berlin, Germany. Summer 2005, she co-founded the OpenSER(named now Kamailio) project. She coordinates ROSDEV – Romanian Open Source Development event – a project she initiated in 2007.
The two authored many online tutorials about Kamailio (OpenSER), among them Devel Guide, Core Cookbook, Config Pseudo-variables, Config Transformations, Radius Integration, Asterisk Integration. They participate to events world-wide advocating Kamailio (OpenSER), promoting SIP, VoIP and Open Source.
ASIPTO has an extended partnership program, making available for you a global network of IP telephony experts. Access the deployments page for a list of world-wide VoIP services trusting SIP Router based solutions.
For more details, please contact us.