Kamailio World 2015 – The Schedule
It is one month till the start of Kamailio World 2015, time has passed very fast since we announced the event, accelerated by April filled with many public holidays.
The first draft of the schedule is now available, as usual, expect many speakers to tune the content of their presentation along the way to the day of the talk, to surprise the audience with challenging concepts and visions.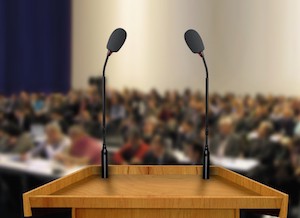 At this edition we were pleasely surprised by the number of submissions, but it was an extremely hard task to select the sessions. To accommodate as much as possible, we are introducing the lightning talks, two of 10 minutes each, to give the opportunity to present shortly about interesting ideas or updates of applications used in Kamailio and VoIP eco-system.
The two days of conference are filled with 28 sessions, the event being completed with 5 technical workshopsduring the pre-conference day. Several exhibitors will be available during the conference days with showcases of their products or solutions, ready with many demos on site.
We are very grateful to our sponsors, which made possible to bring again a consistent number of speakers, ensuring first class quality content for the entire event.
In about 4 weeks, we will be ready to welcome you in the beautiful city center of Berlin. Don't miss the opportunity to attend this event, it is unique across Europe, bringing open source and real time communications industry together, bridging flexibility innovation with telecommunication businesses. It is now the right time to register!
See you in Berlin at the end of May!