SIP Router Bootcamp
World's top KAMAILIO (OPENSER), SIP Express Router (SER) and Asterisk startup training focused on large SIP infrastructures, a partnership program with Edvina, brings to you four days full of intensive course, practical examples and open discussions.
Bootcamp targets the students with beginner to medium knowledge level of SIP Router or Asterisk, willing to improve their knowledge and discover the large set of features that can help them build new services.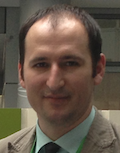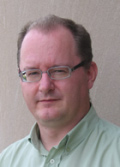 Learn from Olle E. Johansson, the main Asterisk SIP developer, and Daniel-Constantin Mierla, co-founder and core developer of KAMAILIO (OPENSER) and SIP Express Router (SER), the mechanisms to build large VoIP platforms.
It is more than a learning opportunity, the classes are well known for networking and business opportunities.
You will meet people with professional expertise in different area of IP telephony, discuss about cutting edge technologies, discover brand new solutions and alternatives to solve your business ideas.
Next places and dates:
– To be announced